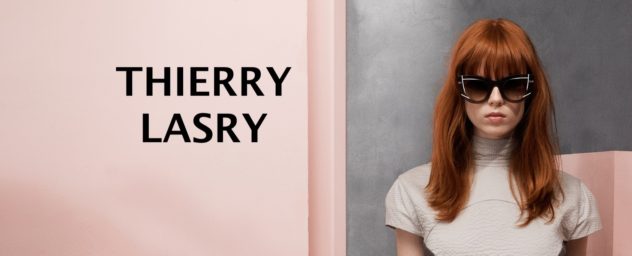 French designer, Thierry Lasry launched his sunglass line in late 2006. Raised in a highly creative environment by an optician as a father and a designer as a mother, Thierry Lasry went on to create a sunglass brand aimed at a certain Elite looking to distinguish themselves out of the crowd.
Entirely hand-made in France with the best craftsmanship techniques and traditional know-how, the sunglasses only use acetate from the reputable Italian manufacturer Mazzucchelli. By working out the volume, the acetate front is made using a process more akin to sculpture than to regular cutting techniques. The acetates typically undergo a process of layering–meaning textures are created by combining sheets of different colors one against the other.
Leading an active lifestyle, fashion-conscious and tuned in to the times, the THIERRY LASRY consumer is independent and curious in nature, a creator not a follower. A galaxy of stars are amongst the brand's most devoted fans, ranging from Madonna, Rihanna, Katy Perry, Kate Moss, Jennifer Lopez, Lady Gaga, Miley Cyrus to Jennifer Lawrence, Anne Hathaway, Reese Witherspoon, Jessica Alba, and many others.