Marie Schaefer – Optometrist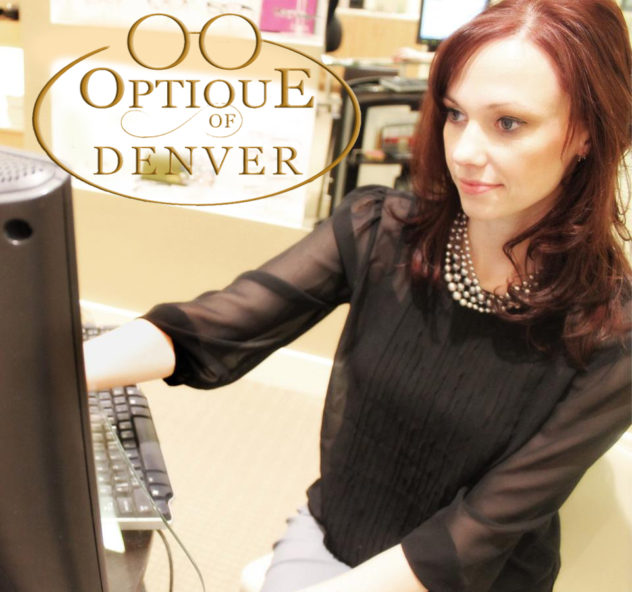 Doctor Schaefer brings over ten years of professional Vision Care experience to the Denver area. Her experience in all aspects of vision care makes her the perfect candidate to serve you and your family's eye care needs. While in professional school Dr. Schaefer excelled academically, earning membership to the Beta Sigma Kappa Optometric Honor Society. Dr. Schaefer also served as an officer in her school's chapter of Students Volunteer Optometric Services to Humanity (SVOSH). This service culminated in a mission trip to Nicaragua where she and her colleagues provided eye exams and eyeglasses to the indigent population. Internships include Omni Eye Specialists in New York City, the Veteran's Affairs hospital in Huntington, West Virginia, and the Illinois Eye Institute in Chicago's South Side. Dr. Schaefer has extensive experience in spherical, astigmatic and multifocal contact lens exams, along with the co-management of laser vision correction, cataract surgery, and dry eye syndrome. She is currently welcoming patients of all ages. In her spare time Dr. Schaefer enjoys being outdoors, the Chicago Blackhawks, and spending time with her two dogs, Chi and Jax.
Katy Brandsma, Patient Advocate
Katy has worked in the optical industry for 4 years, primarily as an optometric tech. She loves learning about new optometric technology and plans to become a certified tech or contact lens examiner. In her free time she loves trips to Hawaii with her family where she feels like she is one with the sea and the turtles. Katy was raised in the Denver area and loves Colorado, long naps, and the performing arts.
Marshall Dunn, ABO Certified Optician
Marshall, like any optician, spends a lot of time looking at people's faces and finding a frame that matches each one is a challenge that he is happy to take on. His journey into optical began in a small private practice in 2013 and after realizing how much he enjoyed the optical industry he decided to take his education a step further and get his ABO certification a year later. Marshall is a strong believer that glasses should represent a part of you and be something you are excited to wear. Like a nice tie or a slick pair of shoes, a sharp pair of glasses are part of the paint on the canvas that you use to represent yourself. Feel free to come in and ask for his assistance whenever you're feeling like finding a frame that shows the world what you're about.
Amber Durbin, ABO Certified Optician
Amber is an ABO certified optician and self proclaimed optical nerd. Having more than 5 years of optical experience and 10 years of retail customer service, she is your go-to for all things optical. When working with Amber it's easy to see her passion and love for the optical industry.
Rachelle Fresquez, Optician
Rachelle has been in the optical industry since 2006. Rachelle's favorite part of the industry is working with patients to find the perfect frame that represents each individuals personality. When not at work Rachelle spends time chasing her kids to and from their sporting events.
Brent Jones, ABO Certified Optician
Brent has been in the optical field for more than 5 years, and has been an ABO certified optician since 2013. He graduated from the University of Northern Colorado with degrees in Business Administration and Visual Art. After working in retail management and advertising, Brent found the optical field blends his creative and technical skills perfectly in a career he loves. In his free time he enjoys painting, music and traveling as much as possible.
Erika Scaglione, Patient Advocate
Erika has been in the optical field for three years. She is usually the first person you will meet when you call or come into Optique as she is usually manning our front desk. She enjoys interacting with our patients and pretesting for the doctors. She has a special love for our four-legged furry visitors and has 2 fur babies at home.