See The World in High Definition: The High-Powered Eyewear of Etnia Barcelona
–"You choose the color of your world" –Etnia Barcelona
Put on a pair of Etnia Barcelona's amazing glasses and suddenly the world if filled with more color than you ever thought possible. This is because of Etnia's exclusive, high powered crystal lenses — ones which "enabl[e] the intensification of primary colors, thereby allowing high definition (HD) vision." Etnia's lenses in their sunglasses are also leaps and bounds ahead of the curve–yielding 70 times better vision than any other lenses in the world. Who wouldn't want eyewear that can lift the veil off the normal world, revealing a heretofore-unseen world of technicolor brilliance?
Not only does Etnia Barcelona allow you to see the world in all it brilliant hues, you can wear these unique colors on your face as well. CEO David Pellicer's entire eyewear oeuvre is a work of color artistry in and of itself.  The Etnia brand spends as much time inventing the colors of new frames and lenses as they do on the crafting of the frames themselves. In fact, Etnia Barcelona is one of the only eyewear manufacturers to have created some unique five hundred colors patented by them.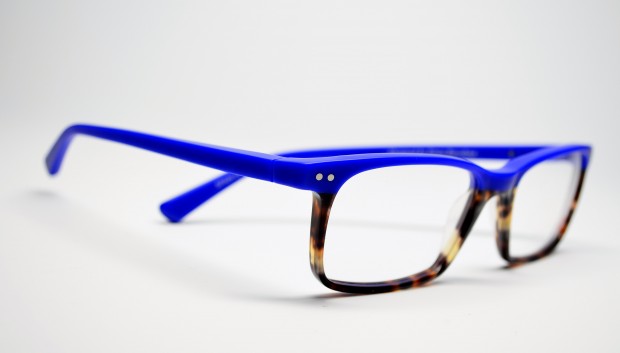 In fact, at the age of 23, Pellicer was the first innovator to bring these unique colors in lenses and frames to the world of eyewear — a world which was once exclusively dominated by smoke greys, topaz, and black.  And you have to see these unique colors to believe them– then you realize you've never seen a shade of red or a metallic blue quite like this before. Pellicer explains, "We are pioneers in the study of color and its psychological effects. We create our own trend boards for our collections, preparing combinations based on fashion trends, ready-to-wear and big brands."
Launched 2003 in Barcelona, Spain, Pellicer's goal in creating Etnia Barcelona was to bring unique colors, the height of technological innovation, a supreme level of wearing comfort, and an avant garde sense of artistry to the world. He also brings an exclusive knowledge of facial anatomy to the table, which makes his frames some of the best fitting, most comfortable glasses in the world. As Pellicer explains, "Comfort and design are the strong points of Etnia Barcelona glasses. Our exhaustive knowledge of facial features is transferred to each piece, thereby producing some of the most comfortable eyewear in the world."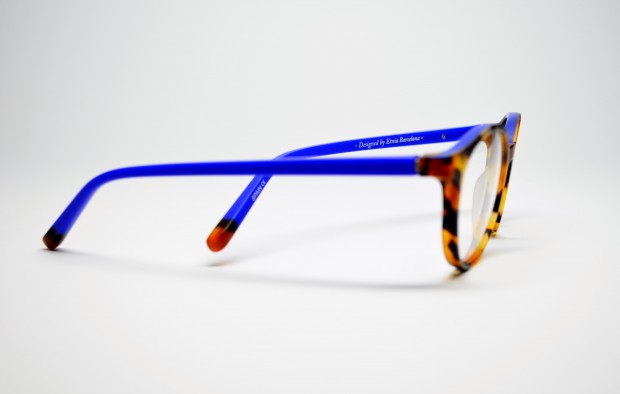 Pellicer's hands-on experience in his father's optical manufacturing company, working every job from the line to design, helps him to ensure the quality of production in every step of the manufacturing process, one he insists on overseeing from a first rough sketch to the final polish of the acetate to a high gleam. And being an independent eyewear company allows Pellicer to insist upon complete control of the manufacturing process for each finely wrought piece of his creations.
In fact, every pair of Etnia Barcelona's perfectly created glasses is the final assembled product of many smaller pieces of carefully crafted perfection. For example, their one-of-a kind crystal lenses are made by world-renowned lens crafters Barbarini spA in Italy. These lens giants make — hands down– the finest, most technologically innovative lenses in the entire world. Likewise, Etnia's unique hinge mechanism, which allows the glasses to fit fluidly to any face, are made and polished by the manufacturing giants, Comtec; and Etnia's unique colors and acetates are produced by master artisans Mazzucchelli in Italy, who use only the finest, 100% organic cottons to blend acetates which are then aged for twelve weeks, resulting in the highest quality material possible.
Reflecting upon his company's beginnings, Pellicer admits having little knowledge of the business aspect of eyewear but a strong desire to provide the world with the most innovative and technologically brilliant lenses and frames in the world of eyewear. As Pellicer explains, "When Etnia frames emerged there was no prior knowledge of how to create a brand, little understanding about global logistics, and no marketing expertise. What Etina had was the desire to win over the world with stunning frame designs, a commitment to quality, a desire to excite our customers, and to continue to improve and innovate the perfect designer eyewear collection."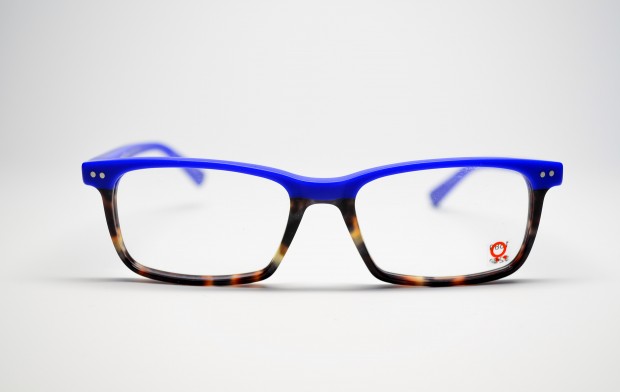 Of their 2014 and 15 lines, Pellicer notes that " Currently we are working with more than 500 color references, each one of which has been designed by the Etnia Barcelona creative team and produced at the Mazzucchelli (Italy) acetate factory, carefully selecting the pigments to establish a "rainbow" range with a futuristic approach."
Issuing each frame in a delicious palette of 30 shades or more, Etnia offers their customers the unique experience of choosing both the frame and the shade of color that best reflects their inner being.
Related articles across the web