The 3 Most Comfortable Contact Lenses (Monthly or Two Week Replacement)
Performing contact lens exams in Denver provides us an opportunity to work in an area that puts a lot of stress on our contact lens wearers. Instead of looking at this as a disadvantage, we have chosen to embrace the opportunity to provide our patients with the best contact lenses on the market. We have taken the liberty of putting together a list of the 3 most comfortable daily wear (two week or monthly replacement) contact lenses on the planet. This list is not all inclusive, and some practitioners may have other recommendations based on their experience.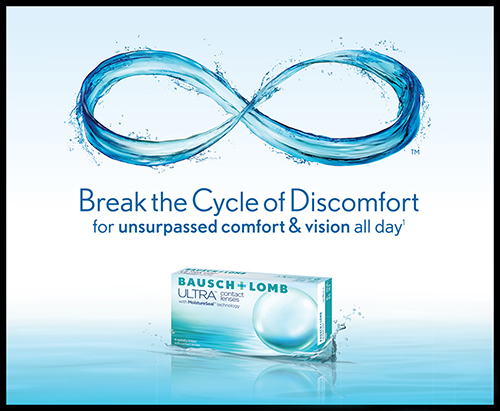 The Ultra is a new addition to a daily wear market that has been stagnant for some time. Considering the amount of research and development invested in new contact lens materials, we feel it is about time a lens of this quality makes it to our exam room. So far we have had great success fitting this lens in our practice, and have been able to get a number of our patients back into full day contact lens wear because of its performance. Bausch and Lomb Ultra is available in sphere or multifocal modalities.
2. Acuvue Oasys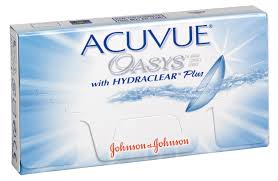 The Acuvue Oasys has been around a long time and is a staple in contact lens practices. It has been a go to contact lens for over ten years and is a major reason that Vistakon (Johnson & Johnson) has the largest share of the contact lens market in America. Another great aspect of this lens is its UV protection, blocking 96% of UV-A and 99% of UV-B radiation. This lens is available as a spherical, toric (astigmatism) or multifocal modality.
3. Cooper Biofinity
Utilizing Aquaform® technology, the Biofinity is a monthly replacement lens that performs extremely well in the dry air that is Denver, Colorado. We have had great success fitting this lens in our practice. It is available in sphere, toric (astigmatism) or multifocal option.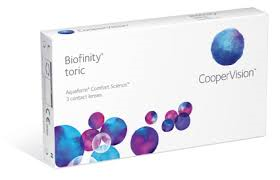 Final Thoughts
All three of these lenses can be great choices for patients who suffer from contact lens induced dry eye and have exhibited difficulty wearing their contact lenses for a full 12-14 hour day. If you have tried this lenses in the past, but still have issues with comfort and blurred vision. We recommend you try daily disposable contact lenses, which continue to be our go to contact lenses modality. Schedule an online contact lens exam today!
BEST ARTIFICIAL TEARS FOR CONTACT LENSES
Related articles across the web