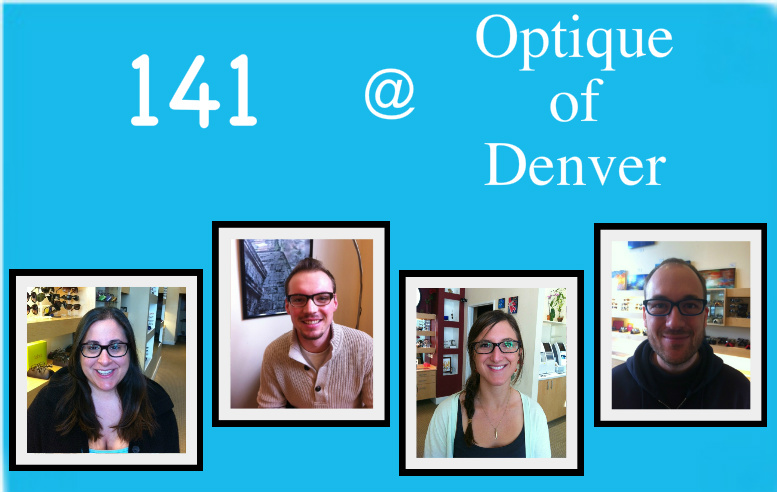 These are just a few of the smiling faces of Optique of Denver who have purchased great new eyewear for a great new cause!
Since we started carrying 141 Eyewear in January the response has been everything we'd hoped for.  The styles and colors are fashionable, the price is right, and the give-back model can't be beat.  Customers are always so excited to hear that not only will their purchase lead to someone in need receiving a complete pair of eyeglasses, but that it will be someone in the United States receiving them.  Everyone recognizes there is need everywhere, but it's nice to start fulfilling that need in our own backyards.
To continue helping these people in our communities, we are having a 141 Trunk Show next Thursday, April 26th from 4-8pm.  A trunk show is your chance to see the entire collection on display at once so bring some friends, enjoy some drinks and hors d'oeuvres, and buy some great new eyewear for a great new cause!